Winner of the 2016 New York Life Foundation Excellence in
Summer Learning Award!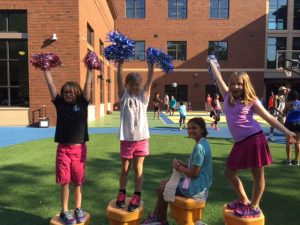 Engaging Creative Minds' Summer STEAM (Science, Technology, Engineering, Art and Mathematics) Institute invites creative and energetic students in grades 3rd – 8th to spend their summer engaged in unique learning experiences that foster creativity to solve real-world challenges. Students love the engaging and fun atmosphere provided by our staff, artists, and counselors.
At the College of Charleston, rising 3rd – 8th graders are welcome to register for up to 6 weeks of camp.  Students will work alongside professionals, educators, and cultural organizations in the fields of science, technology, engineering, art, and mathematics. But the fun doesn't stop there! Students will also enjoy athletics thanks to our partnership with Chucktown Squash at CofC!