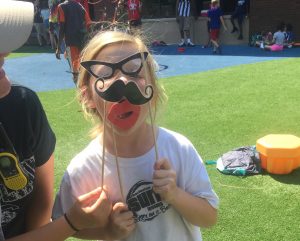 Rising 3rd-8th grade students
June 19 – July 28, 2017
Pricing for 1 or 2 weeks = $215 per week
Pricing for 3 or more weeks = $185 per week
Camp Weekly Themes:
June 19 – 23, Week #1:  Roll 'Em – We'll roll out the red carpet for you!  Come learn about movie production, stage & set design, editing, costume design, script writing, musical scores and more during this fun filled week in Hollywood.
June 26 – 30,  Week #2:  Super Heroes vs Sir Isaac!  Did you know superheroes defy Newton's Laws of Motion?  Come test them out during this super fun week!
July 3 – 7 (no camp on July 4th), Week #3:  Secret Code – Come experience coding and computer science.  Create your own app and explore the world of technology during this not-so-secret week.
July 10 – 14, Week #4:  Total Eclipse of the Art – Did you know we're having a solar eclipse next month?  That's right!  Come learn all about space through dance, visual arts, theatre and music.  It's OUT OF THIS WORLD!
July 17 – 21, Week #5:  We're #1 – Did you know Charleston was voted #1 City in the World by Travel & Leisure Magazine?  Come experience the rich history, arts and culture behind this prestigious international award.  Wear you're walking shoes – we'll be touring our city daily.
July 24 – 28, Week #6:  DAT's Right – Design, Animation & Technology, DAT for short, is sure to get your creative juices flowing.  Join us for this fun filled week of cartoons, comics and computer science.